Reviews
Read or Leave Reviews for RYT Plumbing, Inc.
We are including links to review us on Google, or to create a review to be displayed on this website.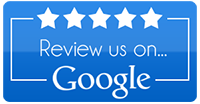 RYT Plumbing
Average rating:
14 reviews
Dec 14, 2019
Repair of Leaking Water Heater
RYT Plumbing is the best! I called with a severely leaking water heater at 3:30 on a rainy Friday. They had someone there within 15 minutes and a new system installed by 5! From the office staff to the service technicians they were totally on it! Five stars from start to finish!!
Nov 20, 2019
Excellent Service
Excellent service, very accommodating
Oct 16, 2019
Great Fast Service
Great fast service
Sep 24, 2019
Repair of Leaking Pipe
We have used RYT in the past. This time we had a very difficult problem of a leaking pipe buried inside cinderblock. They found it and got it repaired. I highly recommend them. Real professionals who know what they are doing.
Jul 17, 2019
Great Customer Service & Fair Prices
Neil did an awesome job.
Very efficient, came with all necessary parts.
Great customer service.
Fair Prices!
Thanks, RYT Plumbing, you made my job easier!
Jul 15, 2019
My Expectations Were Exceeded
City & State:
Ocean City, MD
The service I received today from Ed was fast, friendly, and effective. My expectations were exceeded.
Jul 11, 2019
Excellent Work
City & State:
Ocean City, Maryland
Excellent work, friendly, took pride in their work. would definitely call them again if needed for plumbing work.
Jun 25, 2019
Cracked Toilet Tank
My toilet tank cracked today! Thank goodness I was home and could shut the water off. The girl on phone was very nice and I could tell she wanted to help me since this is a one bathroom house. I am happy to say it worked out and the guys are here replacing my toilet at this moment! Thank you so much for the quick response to my problem!
Jan 6, 2018
Plumber for Rental Properties
City & State:
Ocean City, Maryland
I have been managing over 100 rental properties in OC for the past 10 years and RYT has been our steady go-to plumber for most of that time. Roy and team have gotten us out of some tight binds. Most importantly, they are reliable, quick to return calls and consistently follow up.
Dec 8, 2017
Roy has such a great team
Roy has such a great team. Always kind on the phone - even during after-hours calls - and they always do a great job! I feel totally confident calling RYT "My" plumber.
Dec 1, 2016
They are the only plumbers I trust and use frequently
I love RYT. They are the only plumbers I trust and use frequently. Roy is simply the best guy to do business with. He is fair and honest and stands behind his work. This is why I have been a loyal customer for over seven years!
Aug 17, 2015
We've been using RYT for years
City & State:
Ocean City, Maryland
Roy and the rest of the crew are top-notch plumbers and trouble-shooters ... RYT is our go-to company for all our plumbing needs at Sandals in Ocean City ... there has never been a time when Roy would not do his very best to get someone out here in an emergency! We've been using RYT for years and always get the best in customer service!
Jul 30, 2014
Great emergency service!
Great emergency service! Was referred to them by my plumber who was too busy and they solved my problem in a very short time.
Jun 8, 2014
Jeff was awesome!!
Thanks to Roy for answering my call at 9:30 on a Saturday night. Jeff was here when he said he would be and in 30 minutes he had fixed the leak and we could turn the water back on! Jeff was awesome!!